Brew Like A Champ: Karine Ng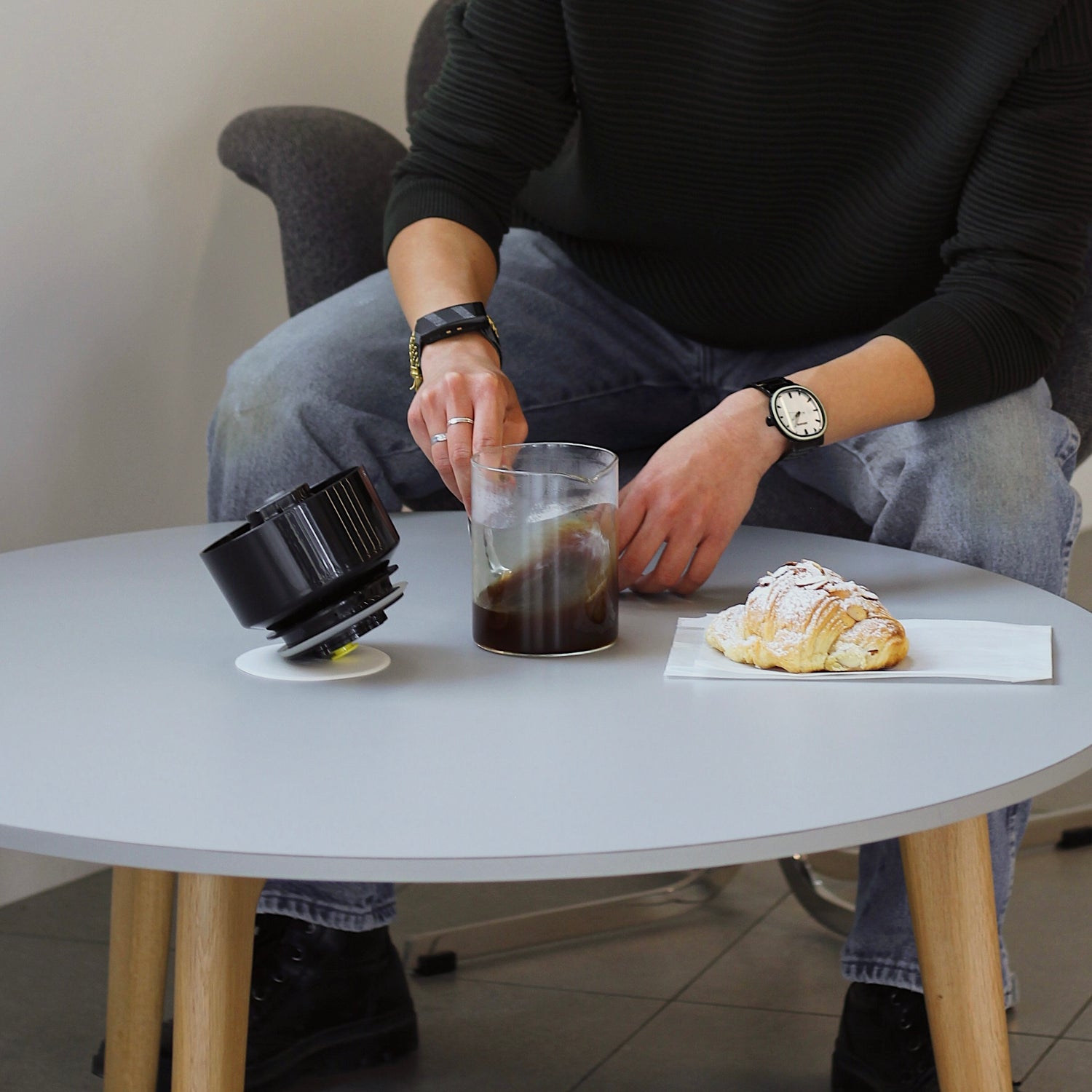 Think the VacOne is only good for cold brew? Think again. With its patent-pending VacTec® brewing technology, the VacOne™ Air Brewer delivers smoother hot coffee and faster cold brew in the same device. Get straight to your brew with these straightforward recipes by Canadian coffee champs!

Before being a champion of coffee, Karine Ng was a student of kinesiology and biomechanics. Her career in sports analysis research would soon be eclipsed by the roles she would hold in coffee–like being a four-time finalist at the Canadian Barista Championship and the Quality Director at Phil & Sebastian. Now you can brew like Karine with this recipe she developed for the VacOne!



Here's the recipe:
25g coffee at med-fine (similar to a pour-over)
350g-380g water @ 203F
I used a gooseneck kettle to continuously pour in circles, giving some agitation to the coffee at a consistent pour rate
All water added @ 45sec-50sec
Put lid on
Press the draw down button @ 1:20
Swirl coffee & enjoy :)