Why Can't I Find Filters?!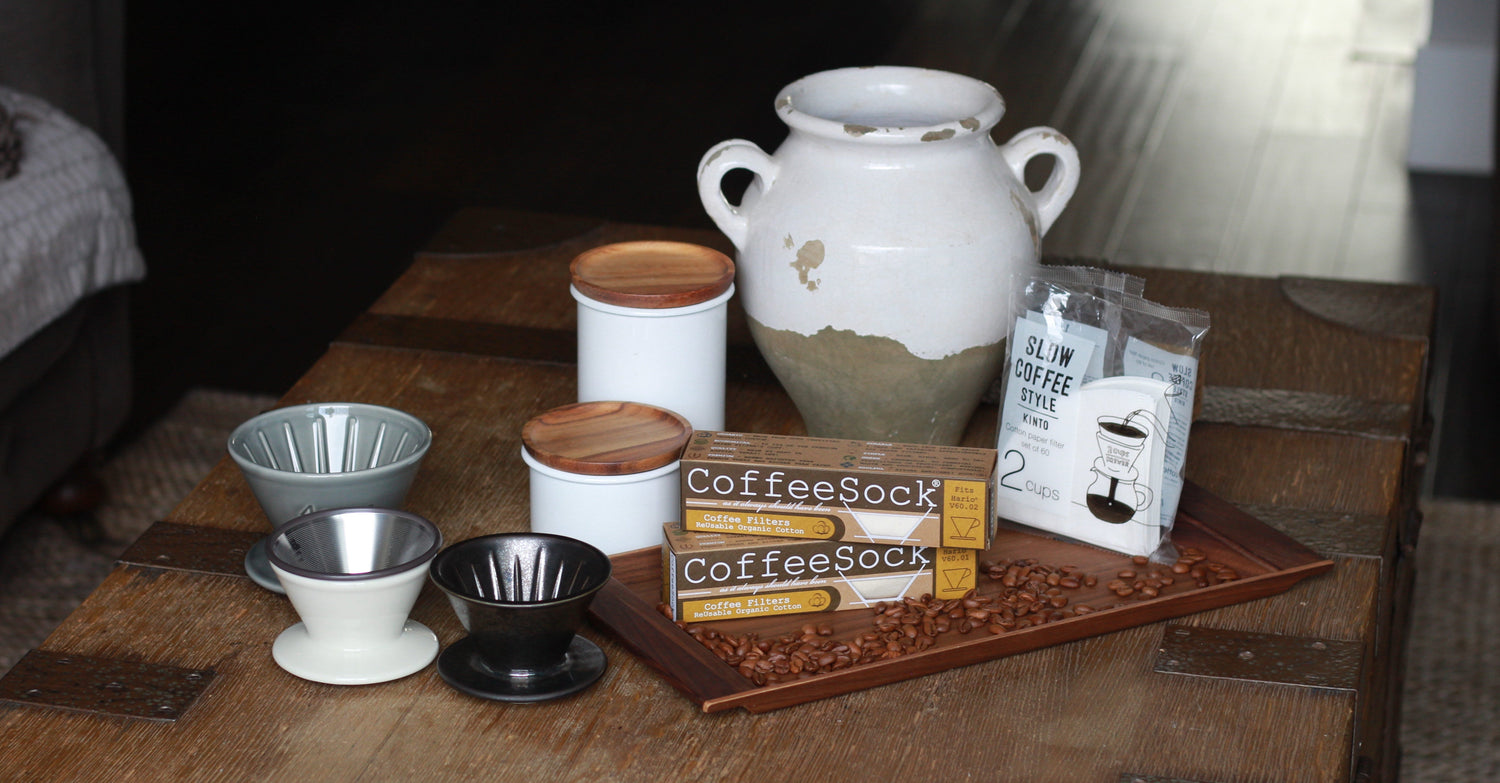 It's 7am on Monday morning and you're getting ready to brew your morning cup. As you reach into the Chemex filter box, you realize it's your last one! No big deal, you'll just run down to your local coffee shop and grab some more after work. You've arrived, and as you beeline to the retail shelf, you notice a big "Sold Out" sign in the spot where the Chemex filters used to be. Not to panic - you're sure they'll have more in a few days, you can stomach instant coffee for a day or two! When you ask the barista when they'll be restocking, she informs you that not only are they out, but they've been out for months without an ETA in sight! What are you going to do tomorrow morning?! What are you going to do next week?! Instant coffee is fine for a day but simply won't suffice for the foreseeable future! How could this be?!
Well, to draw from our previous blog post…supply chain issues. In Jon's words, "If you're not familiar with the term 'supply chain', simply put, it's all the work involved behind the scenes to get you the coffee gear you love! And supply chain problems are the reason we currently can't get you a few of the items you want."
Though filter shortages may be happening left and right, we've compiled a list of filter options that will get you back up and brewing until your favourites are back in stock.
First up, we have the Coffeesock for Chemex!
Using soft, organic cotton, this Chemex filter is hand-sewn in the USA. It fits on any Chemex, and comes in a pack of two - so you've always got a spare.
We love the difference this filter makes. Not only are you reusing your filter, you're also creating a totally different flavour profile than you would get with paper or metal filters. Cloth filters allow more oils through, and therefore give you more body - without sacrificing complexity.
Looking for something that will offer you a more full-bodied flavour from your Chemex? Why not try the Able Kone (restock expected at the end of October!)
The Able Kone is loved by coffee professionals, competitors and enthusiasts alike. Its forgiving, yet capable, design makes brewing pour-over coffee approachable for everyone, while living up to the uncompromising standards of coffee professionals. Featuring a new square-to-round hole design, bright polished finish, and more durable construction, the newest Kone is the most capable yet!
Do you brew with a HARIO V60? Well you're in luck - we've got alternative paper, cloth AND stainless steel options for you!
First up, let's revisit the Coffeesock - designed with the same material as the Chemex version and resulting in that same full-bodied cup, but hand sewn to be a perfect fit for the V60 in the 01, 02, and 03 sizes.
Next up is KINTO! Did you know that KINTO filters are compatible with HARIO drippers? And they come in both stainless steel and paper options. KINTO paper and stainless filters come in two sizes - the 2 cup size which is compatible with the V60-01 dripper and the 4 cup size which is compatible with the V60-02.
Made of cotton linter pulp and wood pulp, KINTO Paper Filters are sure to bring out a clear, mild taste in your brewed coffee.
Similar to the Able Kone, the KINTO Stainless Filter allows all of the oils extracted from the coffee to go into the end cup of brewed coffee, bringing out richness and aroma for a full-bodied brew.
With all of these fantastic filter alternatives, we're positive that you're now more equipped than ever to get back to enjoying your morning coffee like the good ol' days. Until then, we would like to extend a massive thank you to all of our customers for your continued patience. We promise to continue to do whatever is necessary to bring as many filters into Canada as we can, as quickly as we can, and to ensure constant communication with manufacturers to provide you the most current and up-to-date information. In the meantime, we hope instant coffee will tide you over until that cloth filter arrives on your doorstep!