Brandywine Coffee Roasters
Creativity, Kindness, and Coffee is a little spell we like to start the day with around our roasting and printing operation hidden away in Wilmington, Delaware, right outside of the Brandywine Valley. We aim to deliver a small bit of all of the above, plus a little wonder and joy with each screen printed bag of coffee that is sent out to the multiverse. All of our hand printed packages are filled with coffee intentionally, kindly, and responsibly sourced / roasted by our wonderful team of coffee mystics. Each hand printed bag features a custom illustration from the weirdly wonderful mind and hand of local Delaware artist Todd Purse. This helps emphasize that each coffee we release is itself a work of art living with in another work of art. Coffee art inside of coffee art...meta-coffee art! Please go forth to drink coffee, create and BE KIND!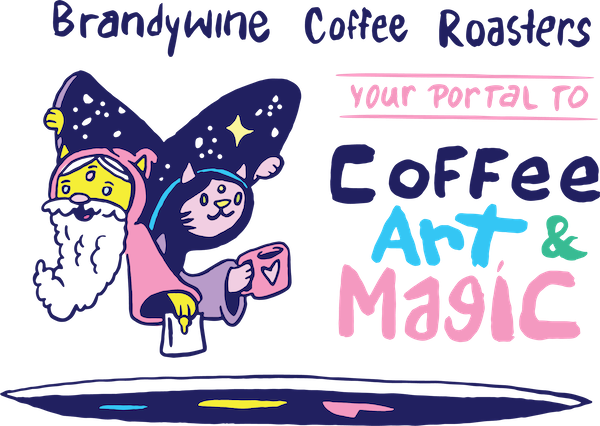 There aren't any products associated to this collection
Spend another $100.00 and get free shipping!
Select a purchase option to pre order this product