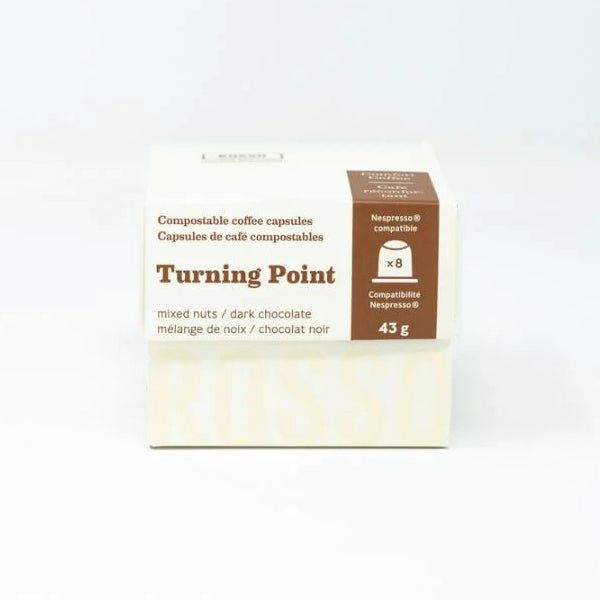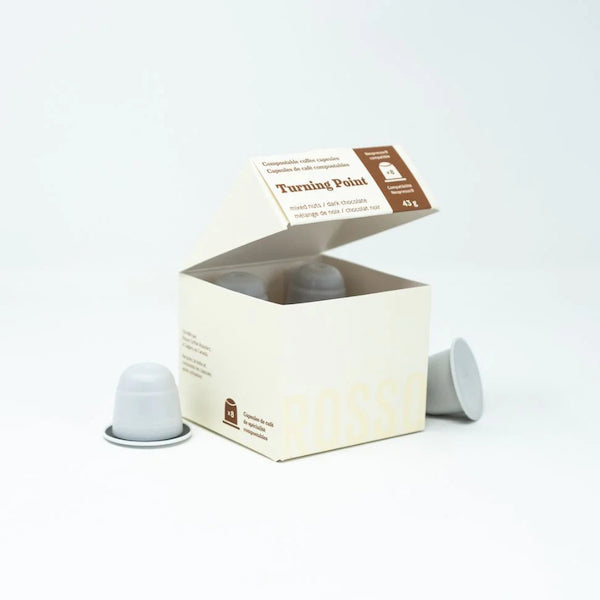 Rosso Coffee Roasters
Rosso - Capsule Turning Point (8 capsules)
CPS-RO-0001
Sale price
$11.99 USD
Regular price
Tasting Notes: Dark Chocolate, Mixed Nuts, Smooth
This is Rosso's best selling coffee, that they refer to as their comfort blend. Turning Point sees a little more development in the roaster to maximize the rich syrupy body that comes with longer roasts. By minimizing the acidity, Turning Point hones in on the body to act like a warm hug. Recommended for brewing with ristretto or espresso settings. Box Quantity: 8 capsules *These capsules are compatible with the Nespresso Original machines.
Great pod coffee
Great tase, well balanced pod. This one and the two wheel espresso are my favorite pod coffees.
Not sure which coffee is right for you?
A Beginner's Guide to Choosing Your Next Coffee Bag