The Best Luxury Gift Ideas for Coffee Nerds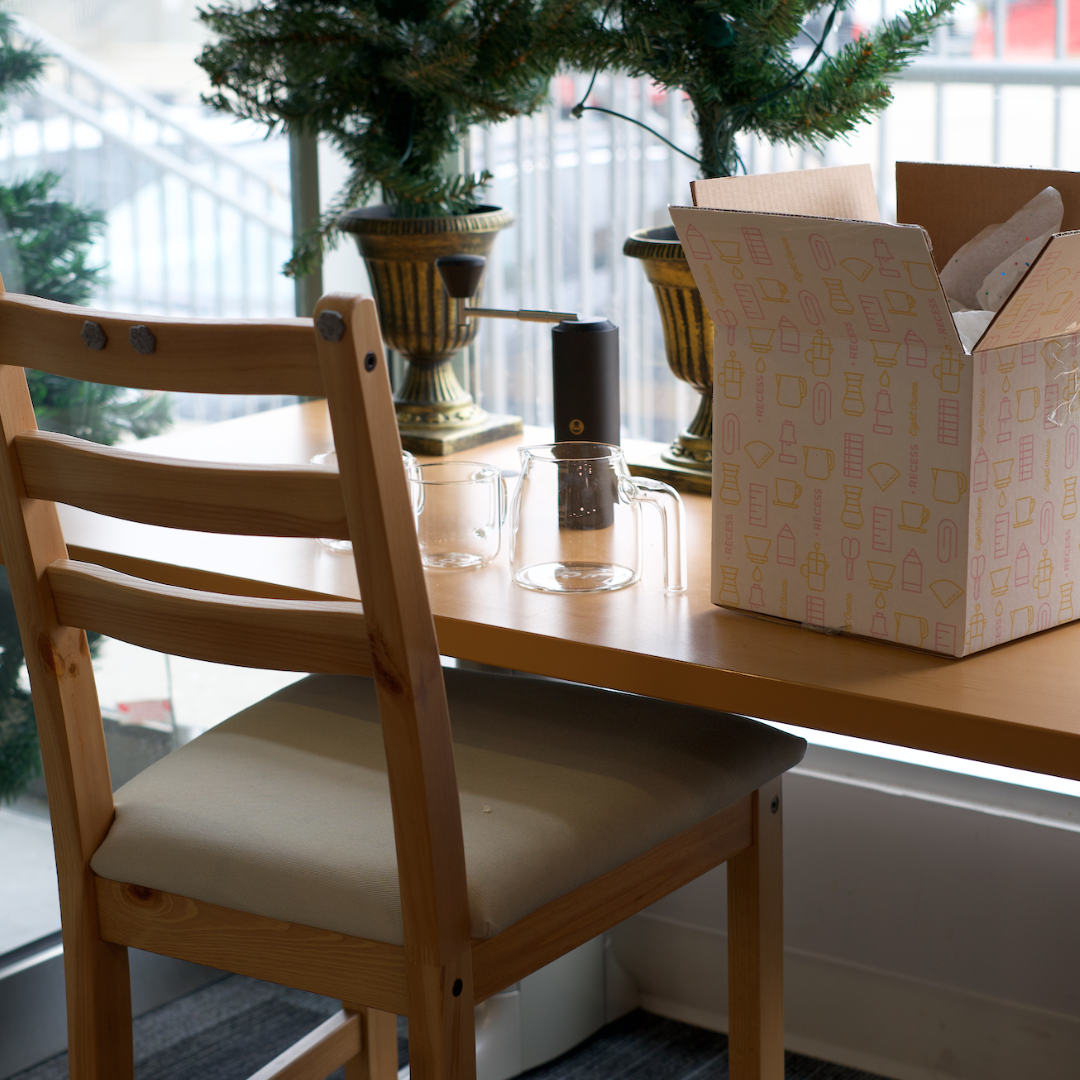 Gifting season is officially in full swing!
Many people either love or hate buying gifts for people important to them. Whether you love gifting or not, we wanted to make this holiday easier for you. We've compiled a list of some of the best coffee-themed luxury gifts for everyone. Trust us, any coffee lover will be more than happy to receive these! 
WEBER WORKSHOPS Glass Bean Cellar Set
Weber is a very well-known luxury brand in the coffee industry. Their single-dose storage Bean Cellars reduce oxidisation and staleness. Each borosilicate glass Bean Cellar is capped with a one-way valve that allows the CO2 of freshly roasted coffee to outgas, displacing the lighter oxygen out of the valve at the top of the cap. This means, that whoever you're gifting this to will enjoy the freshest coffee beans due to their incredible pre-dosed storage solution. 
APRIL Glass Server / Decanters | Eight Ounce Coffee 
The perfect companion to the renowned April Glass Brewer, this attractive, mini server is built for brewing when you have guests over for coffee. The stylishness of the polished glass makes it a perfect addition to your giftee's holiday coffee set, and any self-respecting barista will appreciate the sleek design of this decanter.
These two mugs are the perfect companion to the April Glass Brewer and Server, exactly procured to hold coffee in the cleanest, most attractive way possible. Whoever is the lucky someone who is gifted this set of two stylish mugs should be proud of themselves for knowing such a benevolent person.
Hario TCA-2 Technica Syphon/Eight Ounce Coffee 
The HARIO TCA-2 Technica Syphon is the epitome of coffee theatre. Whether you want to gift a charming set of specialty equipment or just give a way to make a delicious cup of coffee stylishly and elaborately, this is the piece of brewing kit for your friends/family. Everything you need comes in the box, besides the alcohol to fuel the included burner. Everything is set up for the perfect gift for the holidays, and there are several ways to use this lovely Japanese creation but whichever way you choose, the process works in the same way. This produces an exceptionally clean and flavourful beverage and, when used properly, it's hard to beat.
The Flair PRO 2 is the highest tier of manual espresso that maintains a portable package, featuring a sleek bottomless portafilter with a helpful removable spout, an accurate integrated pressure gauge, for enhanced pressure profiling, an expanded capacity for brew ratios, and an all-stainless steel brewing head. Whether you're giving to a known friend or close family member, any coffee nerd will deeply appreciate the sentiment of this powerful coffee tool.
SIBARIST FAST Specialty Coffee Filters / Paper Filters | Eight Ounce Coffee 
FAST Specialty Coffee filters are designed to let the flavour of your coffee stand with no extra flavours, including the notorious paper flavour. FAST uses an incredible paper made from Abacá Plant Fibre, the strongest natural plant fibre, which allows for a thinner paper with the same structural integrity as other thicker paper filters. The addition of FAST filters to the giftee's coffee station will step up their specialty game, as well as their appreciation of your giving skill set.
Pietro Manual Coffee Grinder | Eight Ounce Coffee 
Pietro is the only hand grinder on the market with vertical flat burrs, zero retention, and an innovative ergonomic design. Its 58mm flat burrs are designed and made in Italy by Fiorenzato and are available in versatile MultiPurpose, for espresso to filter, or ProBrew, designed to obtain the perfect result in filter extractions. As the great quote-maker Anonymous once said, "Gifting ergonomic vertical hand grinders is the most delightful present." which we definitely did not make up just now. No reason to check the world quote index… no point at all…
Kinu grinders give you greater grind control with precise, intuitive adjustment, with a true zero point and 50 marks per revolution of the control knob. Each mark on the knob equals 0.01 mm of vertical movement of the Stainless Steel, conical burr set, excelling at Turkish, espresso and fine drip grind fineness. The holidays call for a beautiful grinder to be gifted, and Kinu has answered the call.
The Timemore Chestnut X is one of the latest entries to the ever-growing premium hand grinder market - so it needs to be a very special gift to stand out. Fortunately, after years of research, several patents, and an exceptional eye for detail, it has moved straight to the top of our favourite grinder list. With its sleek, detailed body, it is a perfect gift for your resident coffee geek.
DUOMO The Eight Distribution Tool & Base / Espresso Accessories 
Even distribution of coffee grounds throughout the entire basket gives way for competition-level distribution and extraction in every espresso. Eight needles for optimal distribution, a premium aluminium body with a high-quality finish, and the even distribution of coffee produce higher extractions and better-tasting espresso for your loved ones.
These are some examples of the high-quality, barista-approved specialty coffee gear that we think would be the perfect gift for your coffee-nerd-in-residence, and if you do decide to drop by and grab one of these picture-perfect coffee equipment, be sure to wish your giftee a happy holiday season. Eight Ounce loves the holidays, and we wish you a merry season!