The 15 Best Coffee Gifts for Coffee Lovers and Beginners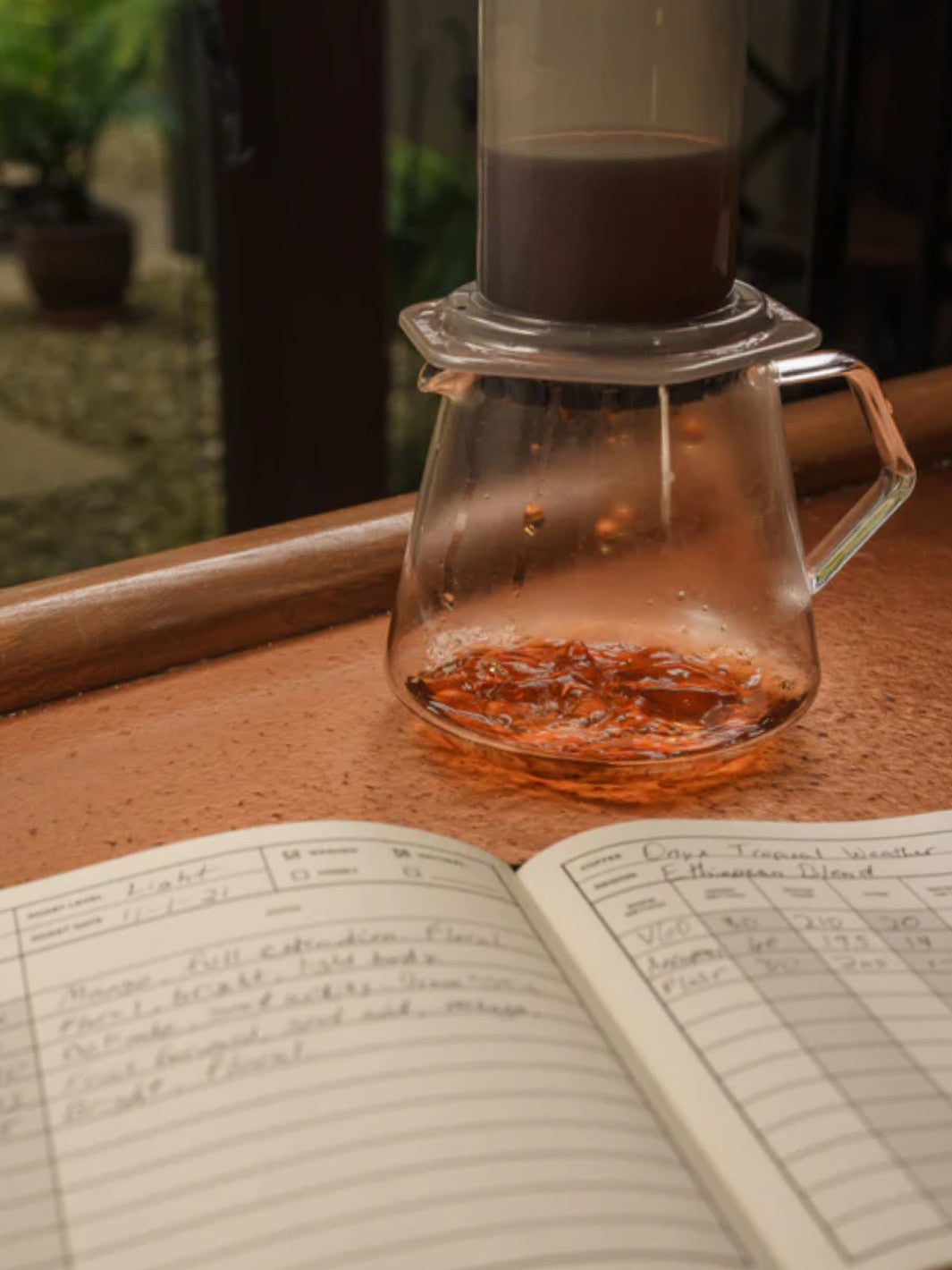 Searching for the perfect gift can be a difficult and daunting task, luckily we've compiled a list of the best coffee themed gifts for the professional to the beginner! These gifts can be given during the holidays, birthdays, get togethers, or any other celebrations you might have! If the person you are gifting isn't a coffee lover, no worries! Some of these gifts can be used for other beverages like tea, espresso, etc. There's something for everyone on this list.
The list goes from cheapest to most expensive, but don't let the price determine the value of the gift (all prices are listed in CAD). Each product on this list is an amazing gift and top quality. Everything on our site was chosen by people who work and live in coffee! 
How to make the Best Coffee at Home ($22)
Covering how to buy great coffee, the coffee equipment, brewing and tasting, iced coffee and cold brew, and an in-depth exploration of espresso, James Hoffmann's How to Make the Best Coffee at Home is a must-have resource for coffee addicts and coffee lovers alike. What's a better coffee themed gift than this?
Precise Filters ($20 - $116) 
These filters seem unassuming at first, but they're actually a wonderful and sustainable gift to give! They're made from recycled material and 100% recyclable. Precise Brew filters are woven from a proprietary polymer fiber and are reusable up to 1000 times! Due to their construction, they're super easy to clean and leave no strange tastes in your coffee. 
The Clever Dripper ($32)
The Clever dripper is a favorite of our Eight Ounce Team and has even been repeatedly talked about by James Hoffman. This dripper is a fool-proof and inexpensive full-immersion method of brewing coffee and is so simple to use! The steep-and-release mechanism means that you can accurately control the brewing, and extract the coffee directly into your mug with no mess. At its modest price, it's one of the best value brewers you can find! It's perfect for the beginner, and great for coffee pro's to brew a quick cup of amazing coffee. Check out this blog post to learn more! 
Coffee Subscriptions ($36 - $90)
If someone wants to experiment with coffee or try new flavors, we recommend trying one or two months of our coffee subscription program. This will help in experimenting with the different roasts, origins, and other coffee descriptions to see which is their favorite! 
Fellow Carter Move Mug (12 oz/355 ml) ($40)
Each year, the Carter Move Mug is the gift everyone scrambles to get! It's designed to amplify the senses & engineered to fit any travel needs with a snap-in splash guard and a slim width, the Carter Move is ready to move! Even better, it's available in a variety of colour ways so you can get one in a favourite colour. 
FELLOW Stagg Double Wall Tasting Glasses (2-Pack) ($52)
This is a gift that looks unassuming at first, but when you take a sip from one of these cups you will fall in love! The flared lip of the FELLOW Stagg Tasting Glass delivers coffee to your entire palate in order to taste the full spectrum of coffee flavours. With an easy to sip single wall rim and a double wall body to keep your drinks hotter and colder for longer, these hand-blown vessels are made of durable, borosilicate glass. In our opinion, gifts are a great way to give something to someone they didn't know they needed, and this product is perfect for that! 
AeroPress Original Coffee Maker ($55)
We are all probably aware of the AeroPress and how amazing it is. If someone is starting out in coffee, this is the perfect gift since many people enter their coffee journey through the AeroPress. If someone already owns an AeroPress, we recommend getting them the Fellow Prismo ($39) attachment which creates espresso-style coffee when you don't have an espresso machine.
HARIO V60 SIMPLY Glass Brewing Set ($60)
This beautiful glass set provides all of the pour over essentials... simply. Included are a HARIO V60-02 Clear Glass Coffee Dripper, a HARIO V60-02 Glass Server, a measuring scoop, and a 40-pack of white V60-02 filters. This is such a classic piece to have in any coffee collection, it would make the absolute perfect specialty coffee themed gift. 
Chemex Six Cup Classic ($68.50)
Undoubtedly one of the most recognizable and elegant coffee makers available. Made from high-quality borosilicate glass, it provides a pure and delicious coffee experience. The iconic design and easy pour-over method make it a must-have and a beautiful gift for any occasion. 
PORLEX Tall Grinder II ($99)
The Porlex Tall II can grind beans easier, faster and more evenly, with less fines and less boulders, producing roughly 1.3 times more ground coffee with the same number of rotations. Made in Japan with high quality materials, the Porlex Tall II is the evolution of an industry classic. This will definitely be a gift that will be used over and over again. 
TIMEMORE Chestnut C Series Grinder ($100)
Want to gift an inexpensive grinder? The Timemore Chestnut C Series Grinder is a great little device that can uniformly grind coffee beans and is good for travel.
WACACO Nanopresso + Protective Case ($119.90)
Espresso machines are so expensive, but this is an affordable and portable manual espresso machine. This espresso gadget is capable of reaching a maximum of 18 bars (261 PSI) of pressure for some incredible espresso extractions. What's even better is that you can enjoy amazing espresso at home, outdoors, or wherever you decide to travel with it due to its small size and protective case. 
Fellow Opus All Purpose Grinder (120 V) ($265)
Grinders are tricky gifts to purchase since the type of grinder a person wants is dependent on their needs. If you are considering gifting a coffee grinder though, we recommend the Fellow Opus all purpose grinder as it's great for grinding espresso all the way up to cold brew. It's also designed beautifully and doesn't take up much counter space!
FELLOW Stagg EKG Electric Pour Over Kettle (120V) ($269)
Everyone needs a kettle for pour overs or cup noodles! This specific kettle has a steady pour from Stagg's precision pour spout but with the added electric variable temperature control that will let you brew with greater ease and more control over every variable. It also comes with some amazing features like being able to schedule your kettle to boil or being able to keep your water hot for different amounts of time.
Technivorm Moccamaster KBGV Select (120 V) ($476)
Want to give a gift that is functional and will last a lifetime? The hand-built Technivorm Moccamaster line of coffee brewers are quite simply a superior product and are considered by many coffee experts to be the best home coffee brewers on the planet. Even better, almost everything is replaceable meaning you can repair the machine if anything happens. This specific model comes in a variety of colours so make sure to choose carefully!
Gifting is something so special to us. It's a nice way to show your appreciation towards a person you care about in any aspect. We hope this list helps you find that perfect coffee gift!