2023 Holiday Gift Guide: Best Coffee and Home Gift Ideas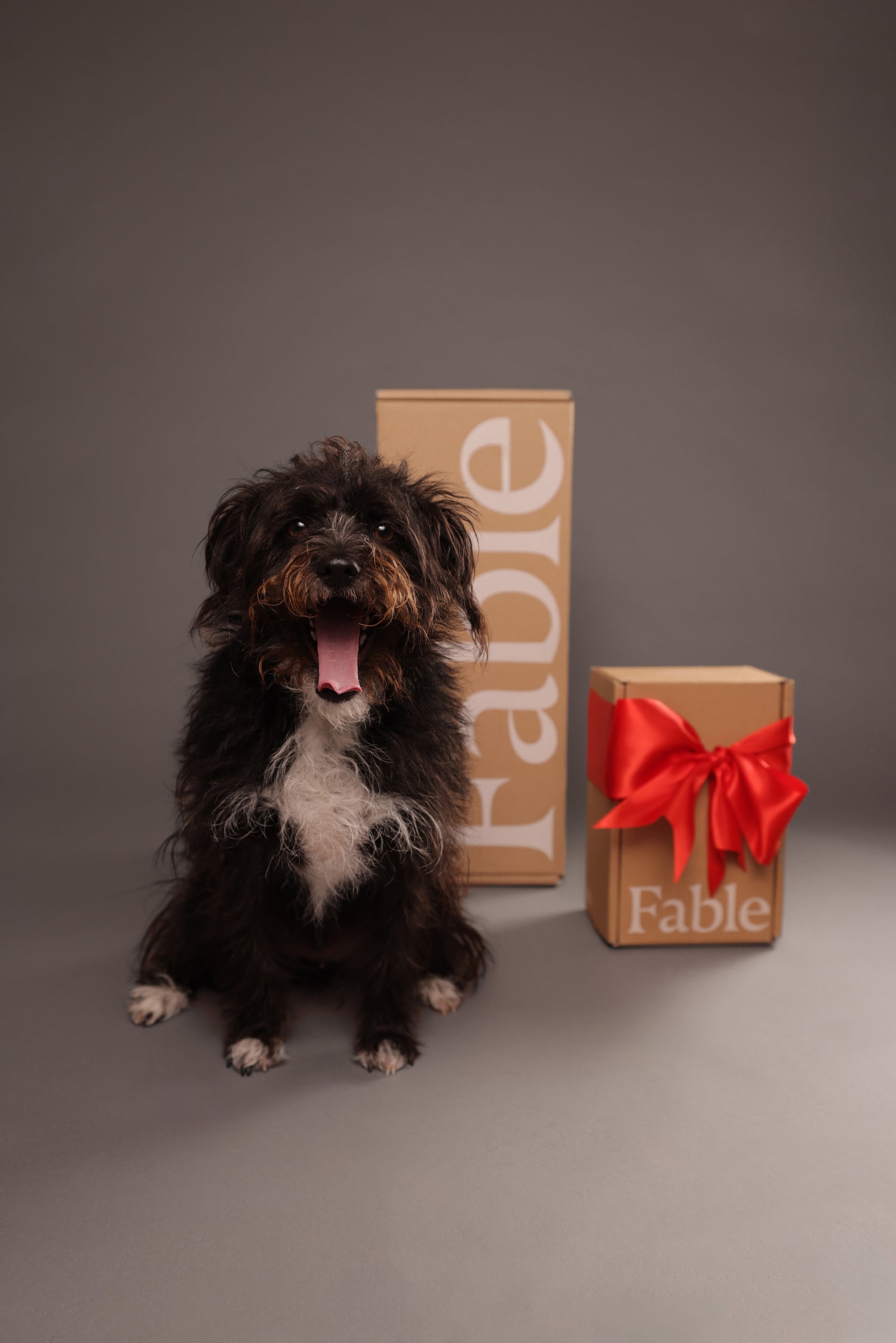 'Tis the season to be jolly and generous! The holiday spirit is in the air, and there's no better way to spread joy than by giving thoughtful and delightful gifts to your loved ones. Welcome to Eight Ounce's 2023 Holiday Gift Guide, where the art of gifting meets elegance, functionality, and sustainability! It feels like just yesterday I was writing the 2022 holiday gift guide. We've brought in so many incredible new products throughout this last year, that it was so much fun making the holiday gift guide!
In this festive guide, you'll discover a treasure trove of carefully handpicked gifts from top-tier coffee and tea brewing equipment to chic serving bowls and eco-friendly bamboo plates, our guide encompasses a diverse range of gifts, catering to every taste and preference. From luxurious treats to budget-friendly surprises, we've scoured the market to bring you the best of the best, ensuring that your gifts will leave a lasting impression and warm the hearts of your friends and family. This season, we invite you on a journey through a carefully selected collection of exquisite items, designed to elevate your holiday celebrations and delight your loved ones.


But our gift guide is more than just a list of products. It's a celebration of the art of giving and the joy of receiving. Each item on this list has been chosen with care, taking into consideration quality, innovation, and that special touch that makes a gift truly meaningful. Whether you're shopping for the culinary enthusiast, the coffee connoisseur, or the eco-conscious host, we've got you covered.
So, grab a cup of your hot bevy of choice, cozy up by the fireplace, and let the holiday magic begin! Explore our gift guide, get inspired, and make this holiday season one to remember. After all, the best gift is the one that comes from the heart. Join us as we explore a world of elegance, sustainability, and impeccable taste, making your holiday gifting a truly memorable and cherished experience. The holiday gift guide is separated into two categories, under $100 and over $100, as well as a bonus section at the end! Let the festivities begin!

Under $100

Hario Simply v60 Set
This set includes the iconic Hario v60 dripper, a glass server, and filter papers. It's perfect for pour-over coffee enthusiasts, allowing them to brew a perfect cup of coffee with precision and style. It is also a great "intro to brewing" set!
Ideal Recipient: Coffee aficionados, home baristas, or anyone who enjoys the art of pour-over coffee brewing would love to receive this coffee connoisseur gift. 
The Clever Dripper combines the best of immersion style and filter drip brewing. It's easy to use and provides full control over steeping time, resulting in a rich and flavourful cup of coffee.
Ideal Recipient: Coffee lovers who appreciate a convenient and versatile brewing method, or those new to specialty coffee.
This innovative tea maker allows tea enthusiasts to steep their favourite loose leaf teas easily. Its unique design makes it a great conversation starter and a must-have for tea lovers.
Ideal Recipient: Tea enthusiasts or those (like myself) who can't drink coffee past lunch time!
The AeroPress XL is an extended version of the popular AeroPress coffee maker, allowing users to brew larger quantities of coffee. It's a trendy gift that's portable, easy to use, and delivers smooth and flavourful coffee in minutes. The XL is double the capacity of the original AeroPress!
Ideal Recipient: Coffee lovers on the go, travellers, or anyone who appreciates a quick and excellent cup of coffee.

Over $100

TECHNIVORM Moccamaster KBGV Select
The Moccamaster KBGV Select is a high-quality coffee maker that brews delicious and consistent coffee. It's designed with precision and durability, making it a favourite among coffee enthusiasts. My personal favourite part about the Moccamaster is that you can make a half batch, and it tastes just as delicious!
Ideal Recipient: Coffee aficionados who appreciate premium coffee brewing equipment, home baristas, or those who enjoy a perfect cup of coffee every morning.
Fellow Tally Pro Precision Scale (Studio Edition)
The Tally Pro Scale from Fellow is a smart scale designed for coffee professionals and enthusiasts. It offers precise measurements and a built-in timer, making it an essential tool for pour-over coffee brewing.
Ideal Recipient: Coffee connoisseurs, home baristas, or anyone who values precision in their coffee brewing process.


Fellow Stagg EKG Electric Pour Over Kettle
The Stagg EKG is an elegant electric kettle with precise temperature control, making it ideal for pour-over coffee or tea brewing. Its sleek design and functionality make it a stylish addition to any kitchen.
Ideal Recipient: Coffee lovers, tea enthusiasts, or anyone who appreciates a high-quality electric kettle for precise brewing.


Lucca M58 and X58 Espresso Machine
The Lucca M58 and X58 Espresso Machines are professional-grade espresso machines that deliver exceptional coffee and espresso. They are perfect for espresso aficionados and home baristas who want cafe-quality drinks at home.
Ideal Recipient: Espresso enthusiasts, home baristas, or anyone who enjoys crafting perfect espresso-based beverages.


Homewares

When people think of Eight Ounce their first thoughts are usually something to do with coffee gear, but many people don't realize that we carry some incredible houseware brands like Cookplay, EKOBO, Fable, Great Jones and GIR (just to name a few!). Not to mention some of the other brands we carry such as KINTO, Hario and Porlex, that tend to focus on coffee equipment also have some wonderful houseware products. If you want some other homeware inspiration, check out our sister company Someware!

COOKPLAY The Tablet The Pot Serving Bowl
This elegant serving bowl is perfect for serving snacks, stews, or pasta dishes. It's not just functional but also adds a touch of sophistication to any dining table.
Ideal Recipient: Anyone who loves hosting dinner parties or enjoys cooking and presenting dishes beautifully.
COOKPLAY Jelly Jar Server Vase
This versatile jar can be used as a server for sparklingwater, juice or as a stylish vase for flowers. Its sleek design makes it a charming addition to any kitchen or dining room.
Ideal Recipient: Home cooks, foodies, or someone who appreciates multifunctional kitchen items and home decor.
The Yayoi Platter Board is a chic and modern serving board that can be used for cheese, charcuterie, or appetizers. Its minimalist design enhances the presentation of your culinary creations.
Ideal Recipient: Cheese and wine enthusiasts, those who love hosting gatherings, or anyone who enjoys beautifully curated food presentations.
This speckled white cup from FABLE is perfect for sipping coffee, tea, or any favourite beverage. Its unique design and comfortable grip make it a delightful addition to any coffee lover's collection.
Ideal Recipient: Coffee enthusiasts, tea lovers, or anyone who appreciates stylish and functional drinkware.


GREAT JONES Sweetie Pie (⌀10in/25.4cm)
The Sweetie Pie from GREAT JONES is a versatile and stylish pie dish, perfect for baking delicious pies, quiches, or tarts. Its wide diameter allows for beautiful and even baking, ensuring perfect desserts every time. But remember, anything Great Jones is the perfect trendy gift idea! 
Ideal Recipient: Baking enthusiasts, home cooks, or anyone who loves creating delectable desserts.

EKOBO Gusto Dinner Plate, Medium Plate, and Side Plate
Made from sustainable bamboo, these plates are a perfect alternative to disposable plates. They are durable, eco-friendly, and come in various sizes for different courses. Perfect for hosting a stylish and environmentally conscious holiday party.
Ideal Recipient: Eco-conscious individuals, hosts and hostesses who care about sustainability, or anyone looking to reduce their environmental impact.
EKOBO Gusto / Bambino Small Cup
This small cup, made from bamboo, is ideal for serving beverages at your holiday party. Its eco-friendly design aligns with the theme of sustainable living.
Ideal Recipient: Anyone who enjoys eco-friendly kitchenware, tea or coffee enthusiasts, or those who appreciate stylish and practical cups.
In the spirit of giving, this holiday gift guide offers a delightful array of thoughtful and sophisticated presents for your loved ones. From elegant serving ware from COOKPLAY and plates and cups by EKOBO, and high-quality coffee and tea brewing equipment from the brands you know and love, each item has been carefully chosen to bring joy, style, and functionality to your festivities.
Whether you're shopping for the coffee aficionado, the tea connoisseur, the culinary enthusiast, or the eco-conscious host, this guide caters to diverse tastes and preferences. From the artful presentation of dishes to the precise craft of brewing the perfect cup of coffee or tea, these gifts are sure to elevate the holiday experience for both the giver and the receiver!

This holiday season, let your gifts reflect your thoughtfulness and appreciation for the people who enrich your life. With these carefully curated selections, you can spread the joy of exceptional taste, sustainable living, and the artistry of hospitality. May your holidays be filled with warmth, laughter, and the joy of giving.

​​If you're feeling overwhelmed or unsure about what to get your family and friends this holiday season, feel free to stop by our showroom if you're local to Calgary or contact us via email or phone any time, and we would be happy to help you find the perfect gift! Happy gifting and happy holidays from all of us here at Eight Ounce!