Brew Like A Champ: Jill Hoff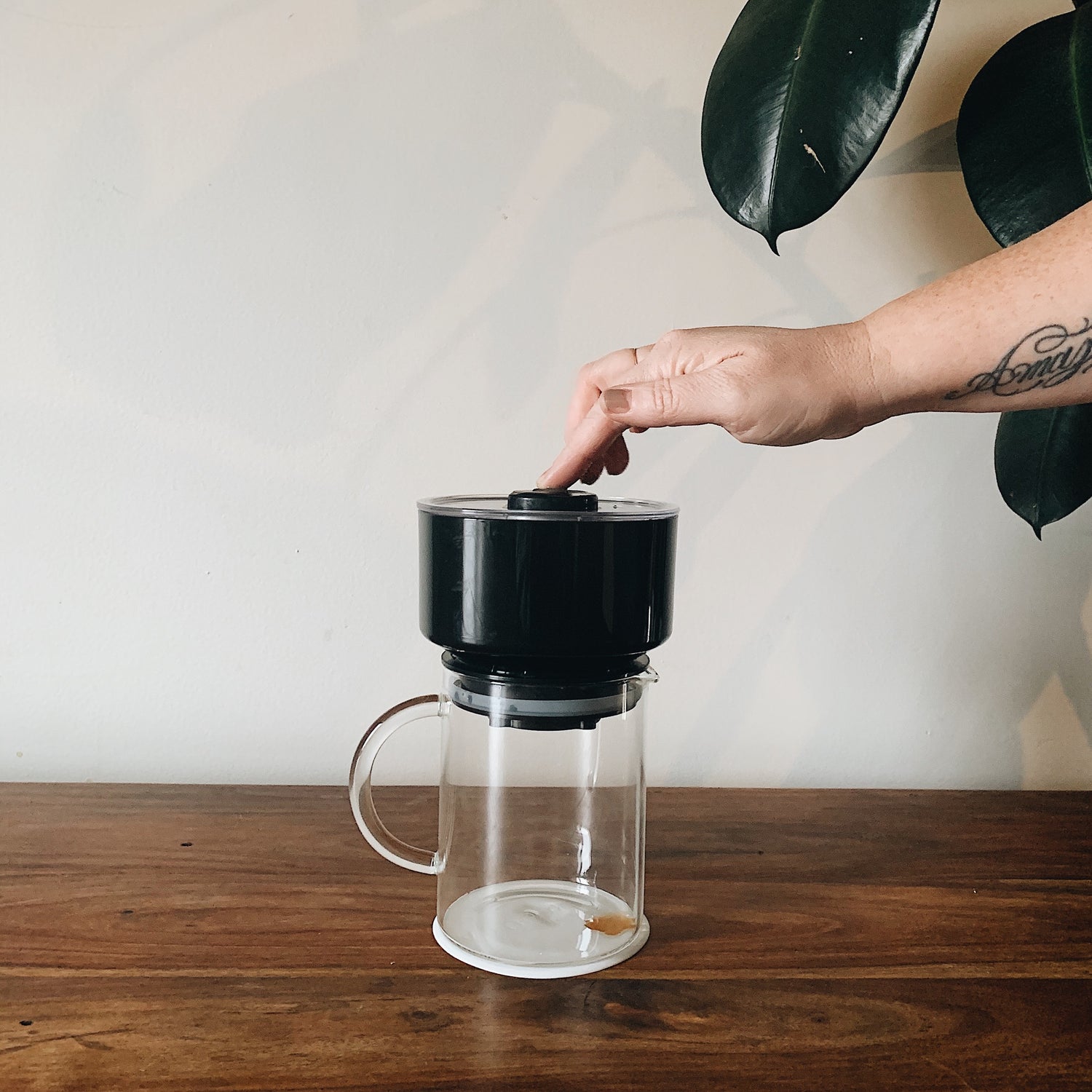 Preparing delicious coffees under pressure is a task usually reserved for seasoned baristas. Luckily, the technology inside the VacOne™ Air Brewer turns it into a task that can be accomplished by anyone. This month, we've made it even easier by sharing specially developed recipes from the most celebrated baristas in the country.

Jill Hoff's historic win at the 2020 Canadian Barista Championship was a moment to celebrate. After five years of competing at the prestigious coffee event, the Manager of Quality and Training at Monogram Coffee became the first woman to take home first place, showing a new generation of baristas that the impossible can become possible. Brew like the reigning Canadian Barista Champ with her VacOne recipe below!
Add 25 grams of medium-coarse grind coffee to the brew chamber and shake to settle the bed evenly
Fill with 200 degree water to the first line, making sure you saturate all the ground coffee with water




Place the cap on the brewer and let your grounds brew for 1 minute and 30 seconds
At 1:30 press the button to start your VacOne vacuum brew process




Once your brew is finished, you will have a coffee concentrate. At this point dilute your brew with fresh hot water until you achieve your desired strength
Enjoy!