Get to Know KINTO in Tokyo, Japan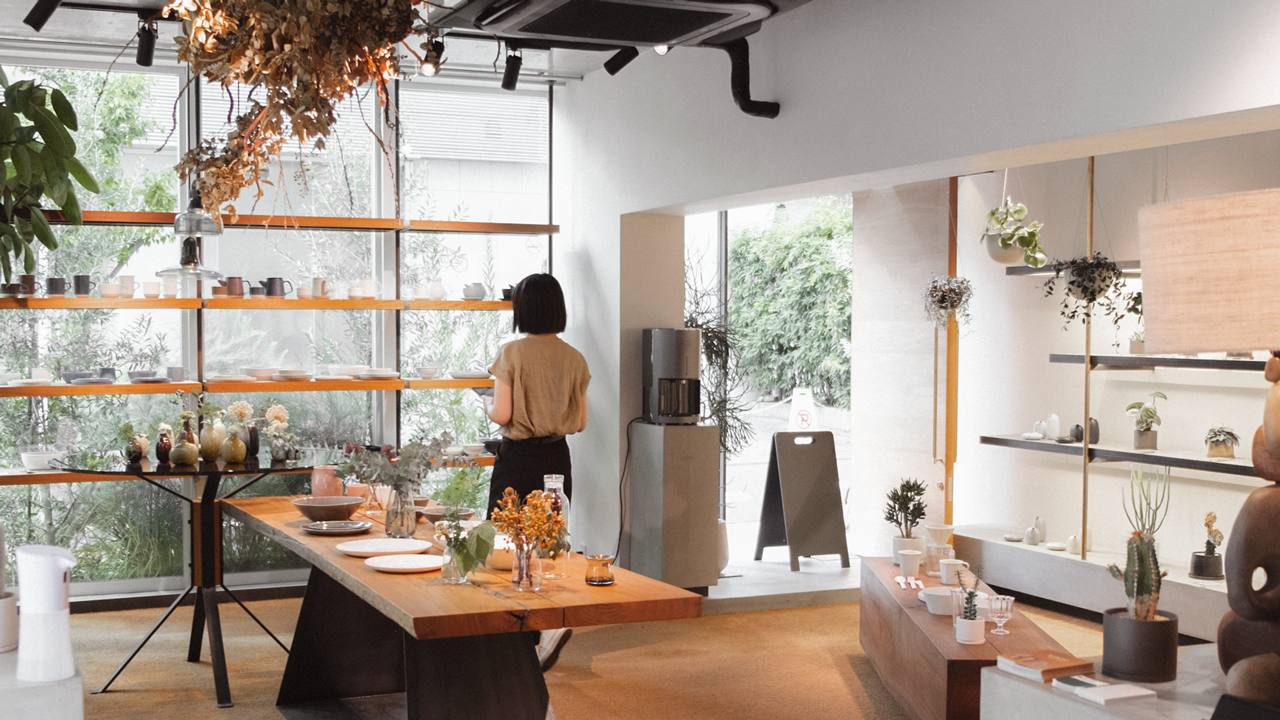 As the official distribution partner of KINTO for the Canadian market, Eight Ounce is proud to offer a wide range of their products. We love working with KINTO because not only are their staff passionate about their work, but they truly create high quality pieces that reflect KINTO's pursuit to create spaces that bring joy and comfort for everyone.
KINTO started out as a wholesaler of tableware in 1972, operating out of Shiga, Japan. Since then, they have developed their own line of products and expanded throughout Japan and internationally. In the development of their products, KINTO valued tatazumai, a Japanese term that stands for the look and manner of an object in relation to its surroundings. Many of their pieces range from coffee equipment, tableware, drinkware to interior accessories, all rooted in Japanese traditions and culture, as well as the core principles of usability and aesthetics.
To that end, we wanted to ask a few of the staff at the KINTO Tokyo Office about some of their favourite KINTO products, what they enjoy about working at KINTO, and some of their favourite coffee shops. We also took a visit to their showroom in Tokyo, which you can find more photos of on the 8oz Instagram and the KINTO Instagram.
– – –
What is your position at KINTO and how long have you been working there?
Natsue: I'm Natsue. I'm a member of the digital communication team. This is my fourth year working at KINTO.
Kentaro: I'm Kentaro. I am a member of the marketing team, and it's been a half year since I have started working at KINTO.
Sayaka: I'm Sayaka. I have been working at KINTO for 12 years as a product developer in the creative division.
Sae: I'm Sae, and I have been working for about a year in sales for the marketing division at KINTO.
–
What is your favourite KINTO line and/or product and why?
Natsue: UNITEA is one of my favorite collections. I was very attracted by the beautiful rounded shape and fine appearance, and I came to know KINTO by this collection. I also like the TRAVEL TUMBLER. I fell in love at first sight when I saw the sample. The smooth drinking lid design is very impressive. One day, I dropped my tumbler by accident, and made a dent on the bottom but I even love the dent as I feel it is something like a special mark for me.
Kentaro: Because of its design, function, and simplicity, I think the SLOW COFFEE STYLE Coffee Server 600ml is one of the most lovely items in the coffee industry. It makes the coffee inside the server stand out, and it goes well with any coffee dripper. Of course, I'd recommend KINTO's coffee drippers with this. I'm really pleased to see that many good coffee shops use our products.
Sayaka: The CERAMIC LAB Small Mug. I like the beauty of its sharp outlines and the deep nuanced expressions of texture and glaze. The handle is designed to comfortably fit in hand, and the rim is smooth on the mouth, and easy to drink. Another product is UNITEA. It is made of glass so it's good to use when I drink colorful herb teas and I enjoy the gentle curve shape. It is also great in that it has a larger capacity than it looks.
Sae: I like getting a take-out latte at a coffee shop while going for a walk, especially in winter mornings, and the TO GO TUMBLER is the best partner for it. It keeps drinks warm for a long time. I also use the SLOW COFFEE STYLE Brewer Stand Set on my days off. I like this product because it makes me feel elegant when I use it to brew coffee. I can enjoy it on weekdays too as a beautiful interior accent of the space.
–
What is it that you enjoy most about working at KINTO?
Natsue: I'm very proud of my job when I see the growth of KINTO fans. It is a pleasure to relate to someone with things that I like. The KINTO staff all enjoy eating so we talk about food very often, which is also fun for me.
Kentaro: When I see the customers in cafes or Instagram using KINTO products it feels very rewarding.
Sayaka: I can try many different materials, and I enjoy challenging undeveloped areas at KINTO.
Sae: When someone connects with our brand or products. Many customers share KINTO's worldview, and it's fun to have new discoveries and inspirations while talking. 
–
What's your favourite coffee shop and/or tea shop in Japan, or the world?
Natsue: It is hard to pick one. In Tokyo, I often go to Shozo Coffee Store to get an iced cafe latte and a pastry combo. In Kyoto, I like Weekenders Coffee Roastery. Drinking coffee while seeing the lovely courtyard is exceptional. I also like the package design for their coffee beans. 
Kentaro: WEEKENDERS COFFEE All Right in Kagurazaka, Tokyo. The cafe is attached to a bookstore, Kamome Books, and uses the coffee beans roasted by the Weekenders Coffee Roastery in Kyoto. Time goes by pretty slowly there while reading a favorite book with a cup of good coffee.
Sayaka: Verve Coffee Roasters is my favourite coffee shop. 
Sae: In Japan, I often visit Little Nap Coffee Roasters when I go for a walk. Drinking coffee while listening to music seeping through their superior speakers is exceptional. I also like Origin Coffee Roasters in London. I see sitting outside drinking coffee while watching people walk their dogs as a luxury. 
– – –
Check out the full line of KINTO products on the Eight Ounce site here.
A big thank you goes out to the KINTO team for taking the time to be a part of this.
All responses for the interview have been translated to English.