Is the Kaffelogic Nano 7 Right For You?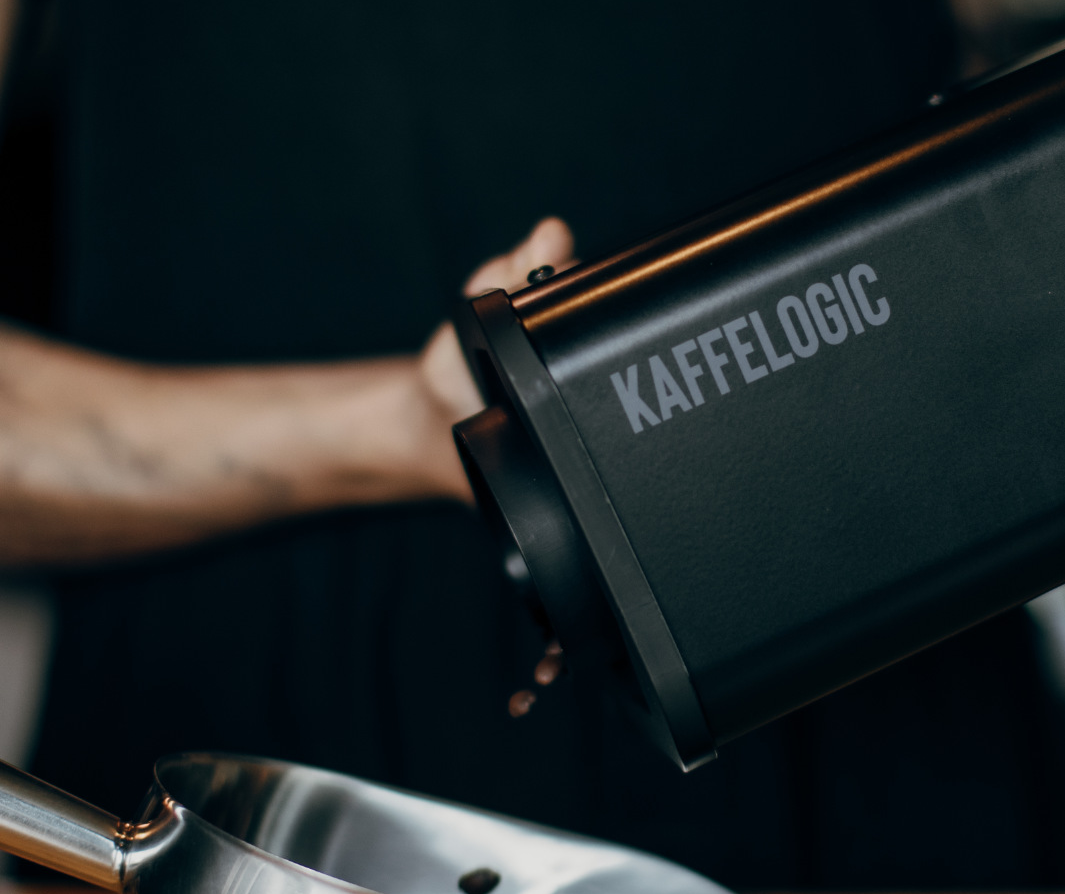 The Kaffelogic Nano 7 is an innovative coffee roaster that enables coffee lovers to roast coffee beans to perfection from their homes. It is an excellent tool for anyone interested in coffee roasting, whether they are looking to get into home roasting or enhance their already existing coffee roasting skills. Professionals would also appreciate the features of this machine, as it has all the tools necessary to perfect sample roasting. What sets the Kaffelogic apart is its adaptability, allowing the process of roasting to be as simple or complex as you want it to be.
If you are new to roasting, the pre-programmed 12 "Core" profiles are optimized to deliver excellent results with minimal input. Simply choose your roast batch size, select a Core profile base, load your beans into the roaster, and press start. If you prefer to keep it simple, you actually don't need to download and use the Kaffelogic roasting software. You can also refer to the Kaffelogic Companion manual, which provides a solid foundation for roasting based on the origin and altitude of the coffee beans you are using.
For those who want to upgrade their game, the Studio software allows you to create, modify, and discover various roasting profiles from your computer. The program comes equipped with a wide variety of settings, including the core roasting profiles, which can be used as a starting point to explore diverse roasting options. The Advanced and Expert settings give you better control over profile curves, which will please more experienced roasters and professionals. Even though those settings may feel a bit overwhelming at first, they eventually make sense as the Kaffelogic offers a detailed suggestion for each setting based on your profile curve, which is very handy!
Achieving optimal results with Kaffelogic requires some experimentation with the machine and its settings, as it remains a trial-and-error procedure. However, the Kaffelogic Community provides a valuable resource for exchanging ideas, troubleshooting issues, and sharing roasting experiences. Although the expert mode can be intimidating at first, the community provides plenty of guidance, and the Kaffelogic Companion manual is an excellent starting point, especially for those new to roasting.
In summary, the Kaffelogic Nano 7 is a flexible coffee roaster that can be customized to suit your skill level. With its integrated settings, pre-loaded profiles, and community-based platform, the Kaffelogic Nano 7 is an excellent choice for those seeking to improve their coffee roasting skills, whether they are a novice or an expert. This machine has everything you need to roast exquisite coffee in the convenience of your home, office or wherever you see it fit.