A Coffee Cocktail Recipe to Start Your Week off Right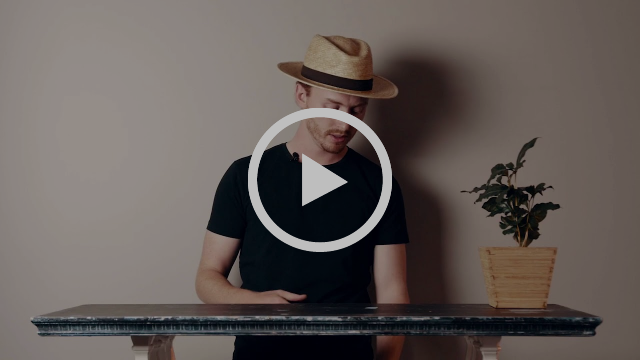 Our friends at Rosso Coffee Roasters are in London, England right now (my old home town!) for the Coffee Masters Competition. The one and only Cole Torode, one of the owners of Rosso is competing with this coffee cocktail.
HARIO Cocktail Glasses - Buy Now
Coffee cocktails are becoming more and more popular as the quality of coffee available increases. No longer being limited to just Irish Coffee, baristas are now using interesting varietals of coffee as a perfect pairing with unique ingredients to create an endless repertoire of cocktail recipes. 
In this video, Cole shows us how he makes his signature cocktail, and below you'll find the recipe. Let us know if you try it out! 
Rosso Coffee Roasters' Nameless Coffee Cocktail
First, brew Rugali Natural on Pourover, 20 grams of coffee, 300 mL of water.

In a cocktail shaker, mix together;
2 Ounces Rugali Natural Pourover
2 Ounce Buffalo Trace Bourbon
1 Ounce St Germaine
2 Dabs Scrappy's Lavender Bitter
1 Ice Sphere for dilution + chilling.
Shake.

Decant into a coupe glass over a sphere of ice.

Tasting notes; smooth, coffee flower, maple syrup, caramel, fuzzy peaches.
Pretty dynamite Summer patio drink - if only we could find Summer.

*we don't currently have a name. If you have a suggestion, please let us know.